Are you looking to get ready for the summer or prepare for camp? Blue Ocean Aquatics offers a swim bootcamp that is designed to help swimmers of all levels get in shape and improve their swim skills in just one week.
Our swim bootcamp is a private lesson program that lasts for one week, with half-hour lessons each day. During the program, our experienced and certified instructors will work with swimmers to develop their skills and prepare them for the upcoming season. We will help swimmers focus on building endurance, improving technique, and learning valuable water safety skills.
Our swim bootcamp is suitable for swimmers of all ages and abilities, and is designed to provide a fun and challenging learning experience. Whether you're a beginner looking to learn the basics or an advanced swimmer looking to improve your skills, our instructors will work with you to achieve your goals.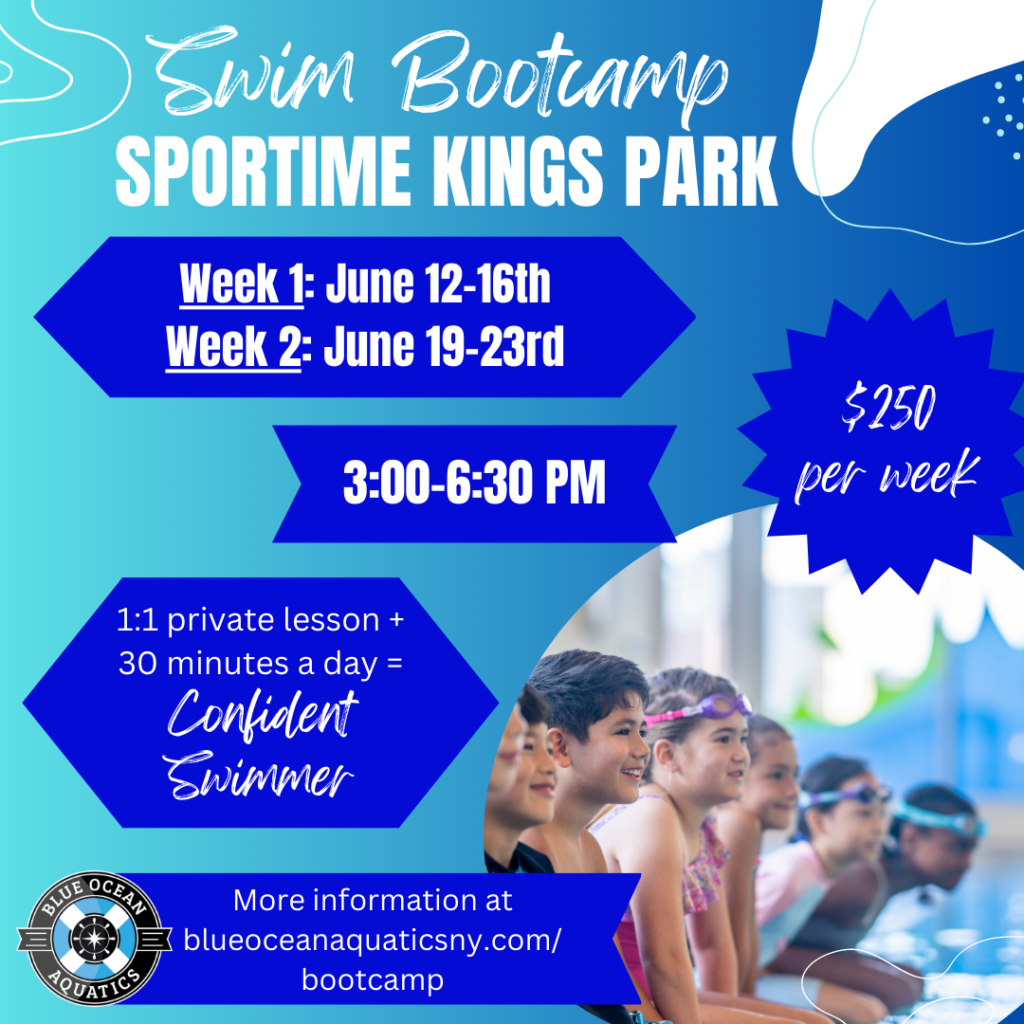 FILL OUT THE FORM BELOW TO SECURE YOUR SPOT