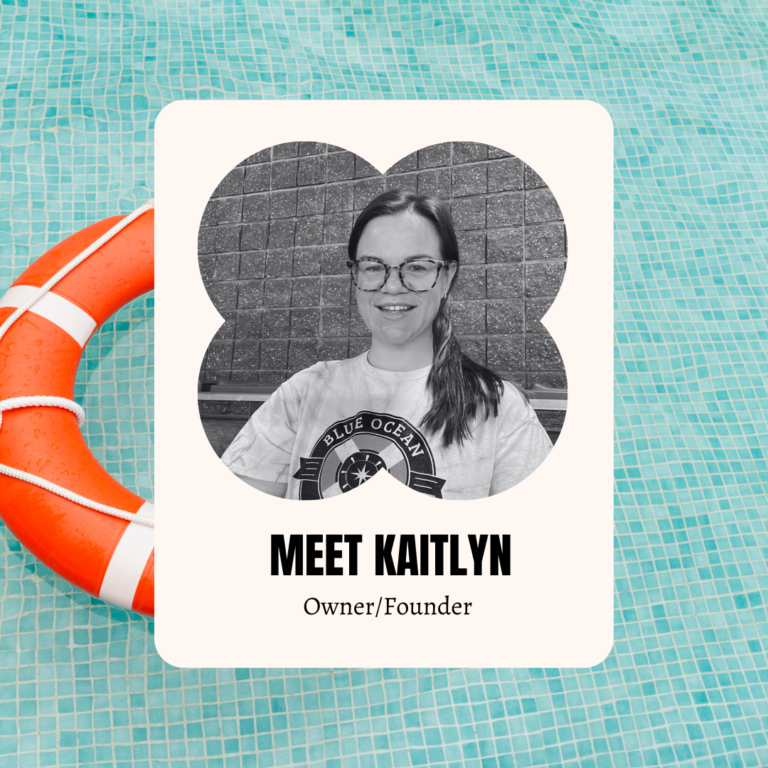 Hi! I'm Kaitlyn. I have been in and out of the pool since I was old enough to swim! I became Lifeguard certified at the age of 15 and started teaching swimming lessons at my high school swim program on the weekends.
From there, I started teaching swimming year round and in the summers. I became a Lifeguard Instructor in 2015 and started this business with my, now husband, Nick to fill a need at our local community center.
I graduated Nursing school in 2017 and now have been a nurse for 5 years! I currently work on Labor and Delivery and love my job and coworkers!
I get the best of both worlds by working as a Nurse and running this business! I truly love everything Aquatics. It will forever be a part of me!
Certifications: Lifeguard Instructor, Basic Life Support Instructor, ACLS Instructor, Water Safety Instructor, Lifeguard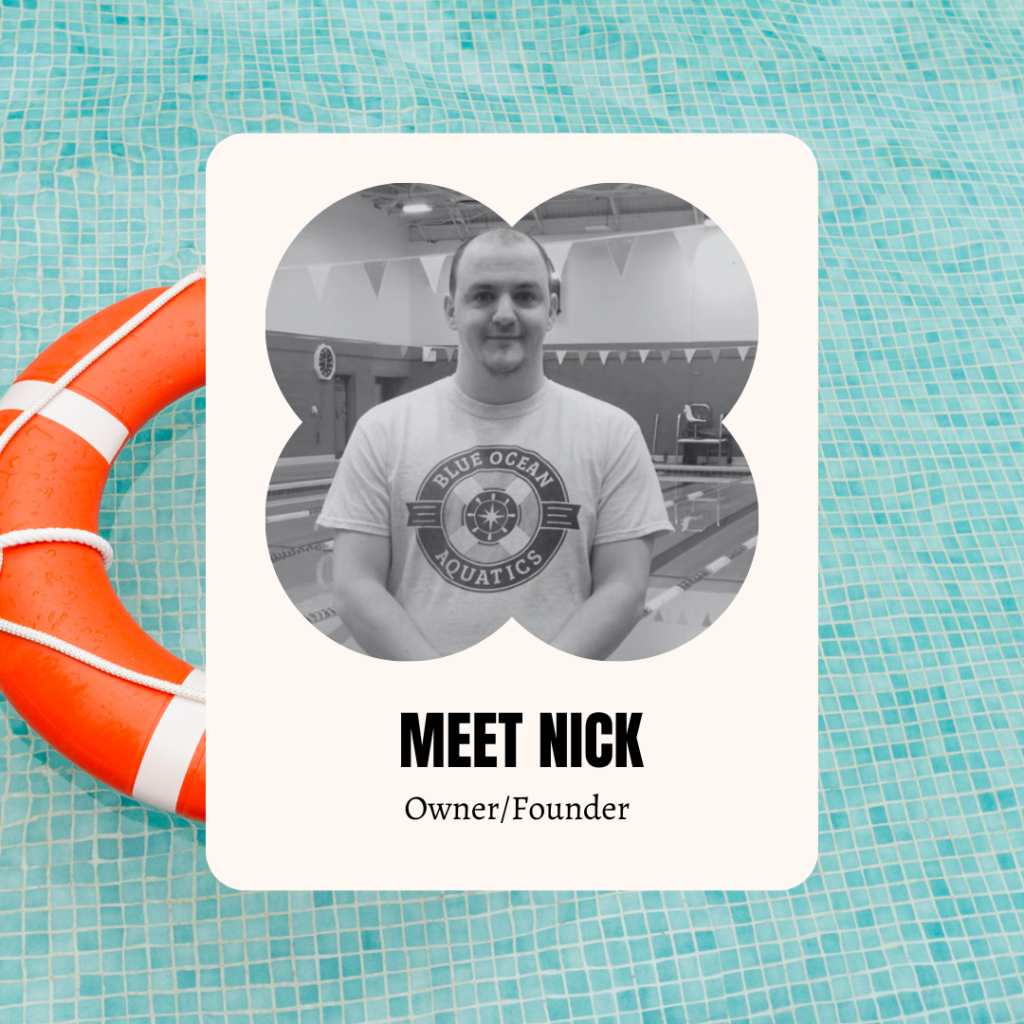 I'm Nick. I started competitive swimming at the age of 7 and grew to love the sport and all that it entailed. I enjoyed the individual aspect of swimming, but also the sense of community of being on a team.
I met my wife, Kaitlyn, on the swim team in college. We spent the year swimming together and making lifelong friends.
I also spent 9 years in the Army Reserves. I enjoyed my time traveling the world and learning valuable skills.
I now work Full-Time as a Marketing Director for a continuing education company. I spend my free time with my wife, dogs, and experimenting with different recipes in the kitchen!
Certifications: Lifeguard Instructor Trainer, Water Safety Instructor Trainer, Lifeguard Instructor, Lifeguard, Water Safety Instructor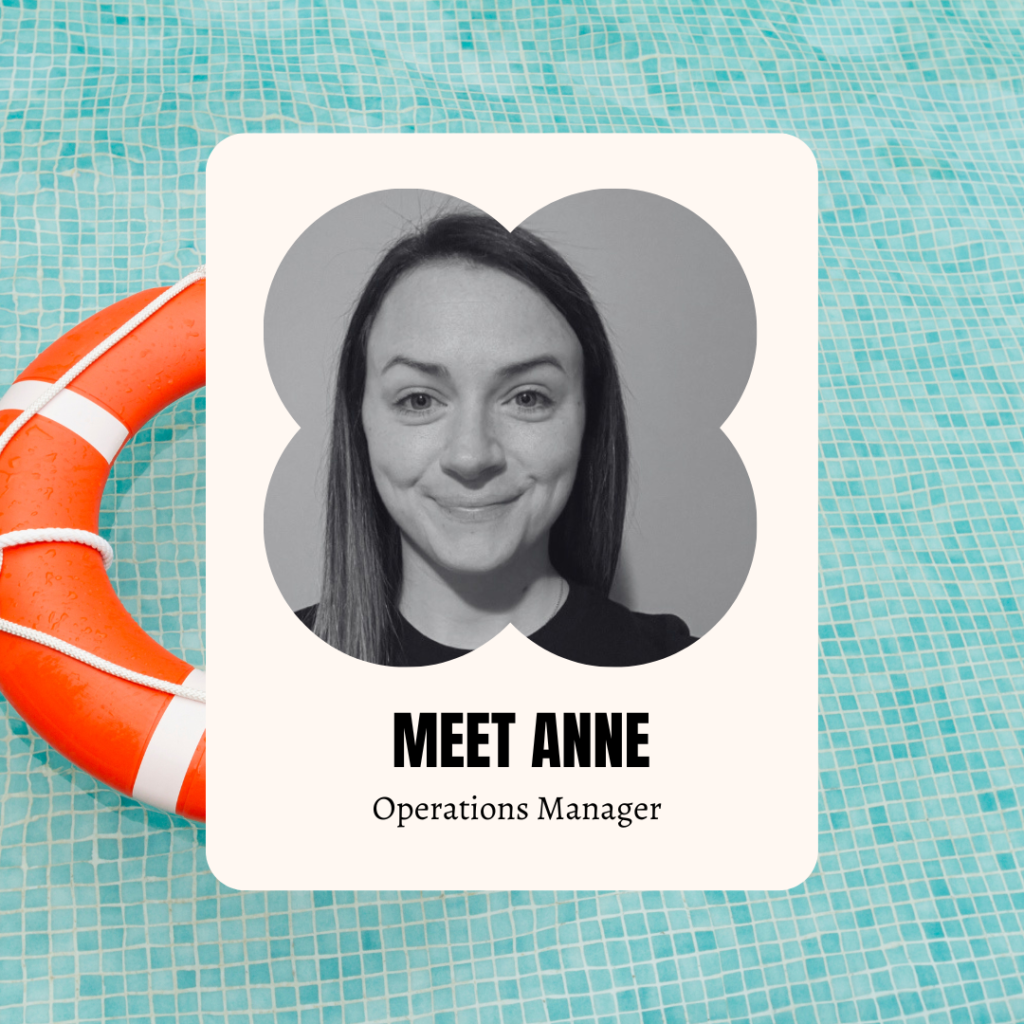 Hi! I'm Anne. My husband and I have been together for almost 15 years. I am a mom to two very active boys, age 6 and 4.
I started with Blue Ocean Aquatics last season in Summer 2022. For the ten years prior, I helped to coordinate related and special-ed services for children 0-5 years old with a local company who serviced both Suffolk and Nassau County.
I love communicating with parents and seeing the growth in their children. Whether it was a developmental delay in the area of speech or a diagnosis of Autism, coordinating and helping to educate and empower parents on how to navigate those services was something so close to my heart.
When I was approached to come work for Blue Ocean Aquatics, it was a tough decision, but one of the best decisions I have ever made in my career!